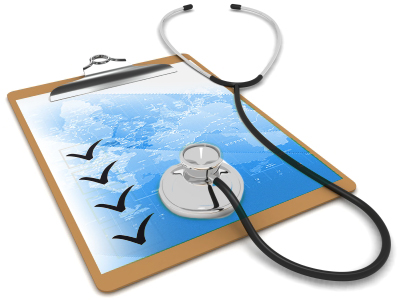 Welcome to Travel Well Medicine services for travel and in office care and treatment. Prompt Physician directed appointments to evaluate your travel plans including destination(s), duration of travel, activities, and special needs.
In Office:

Review of your past immunization history.


Determination of need for new or booster immunizations.


Certified written documentation of required immunizations.


Administration of Immunizations or Vaccines by trained personnel.


Infectious Disease & Internal Medicine Consultations


Annual Physical Examinations


Pre-Operative Examinations


Influenza and Pneumococcal Vaccines

Physician prepared prescriptions for:

Antibiotics for disease prevention or treatment


Oral immunizations


Antimalarial agents


Altitude Sickness medications


Sea Sickness medications


Tips for avoiding food and water borne infections


Recommendations for avoiding mosquito & tick bites